This store requires javascript to be enabled for some features to work correctly.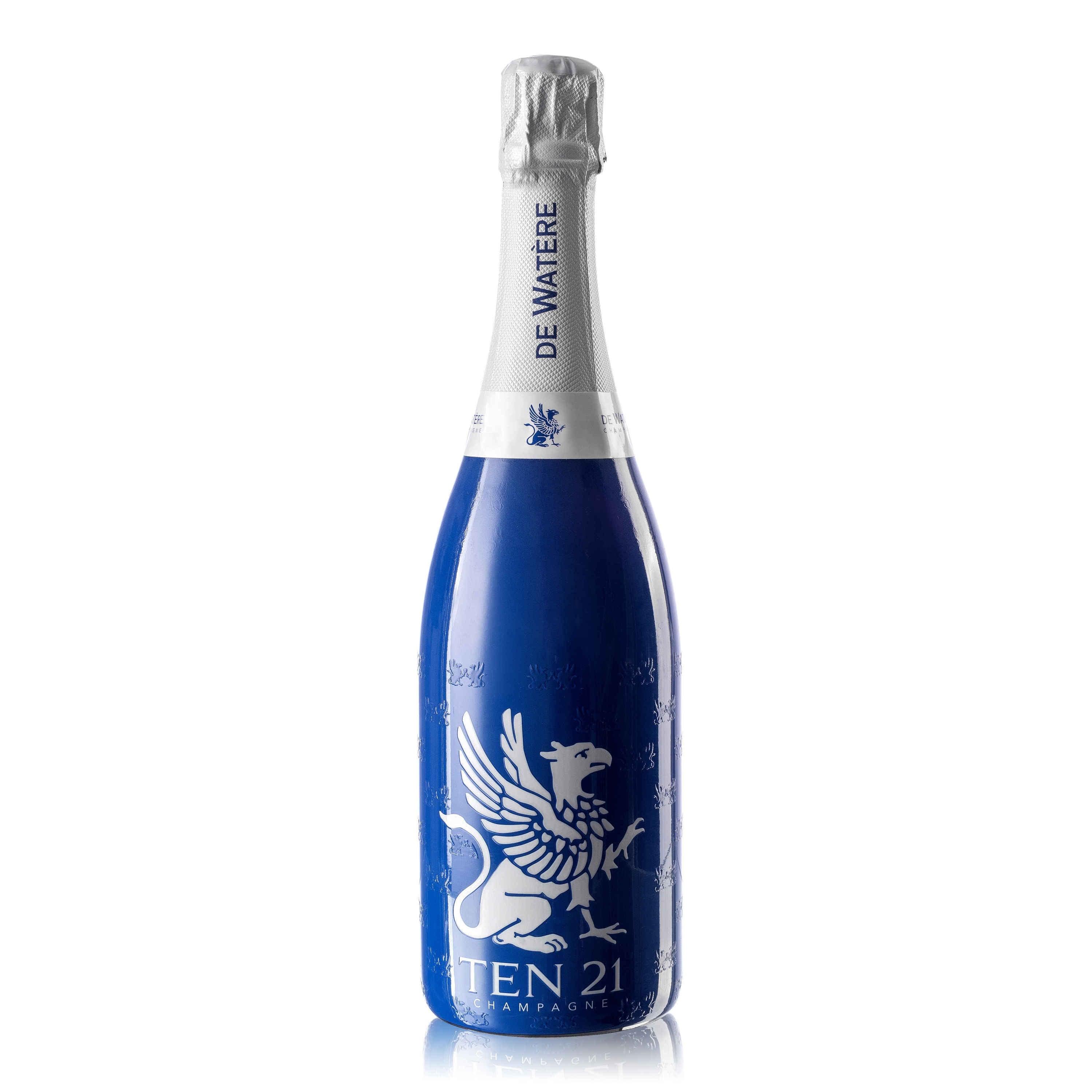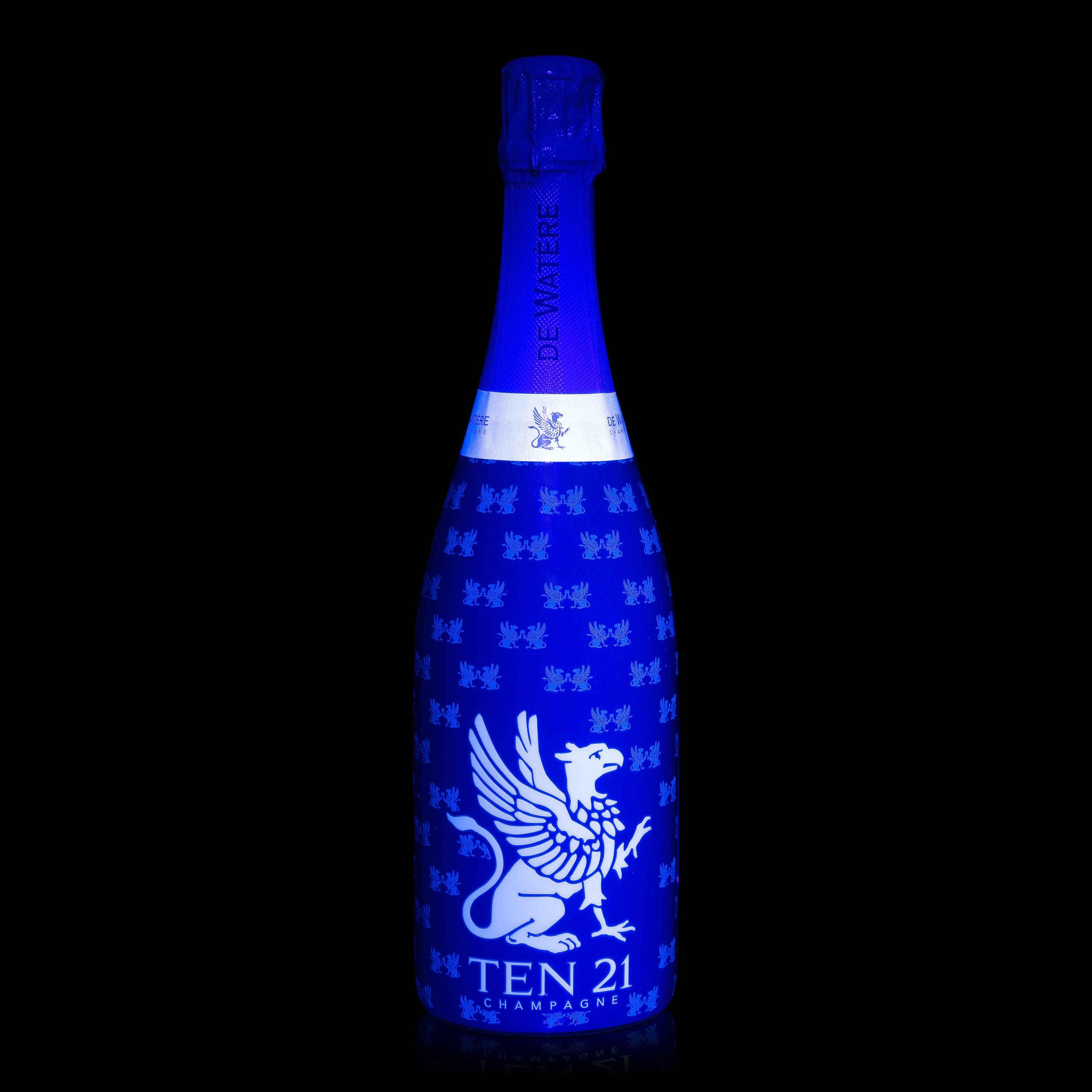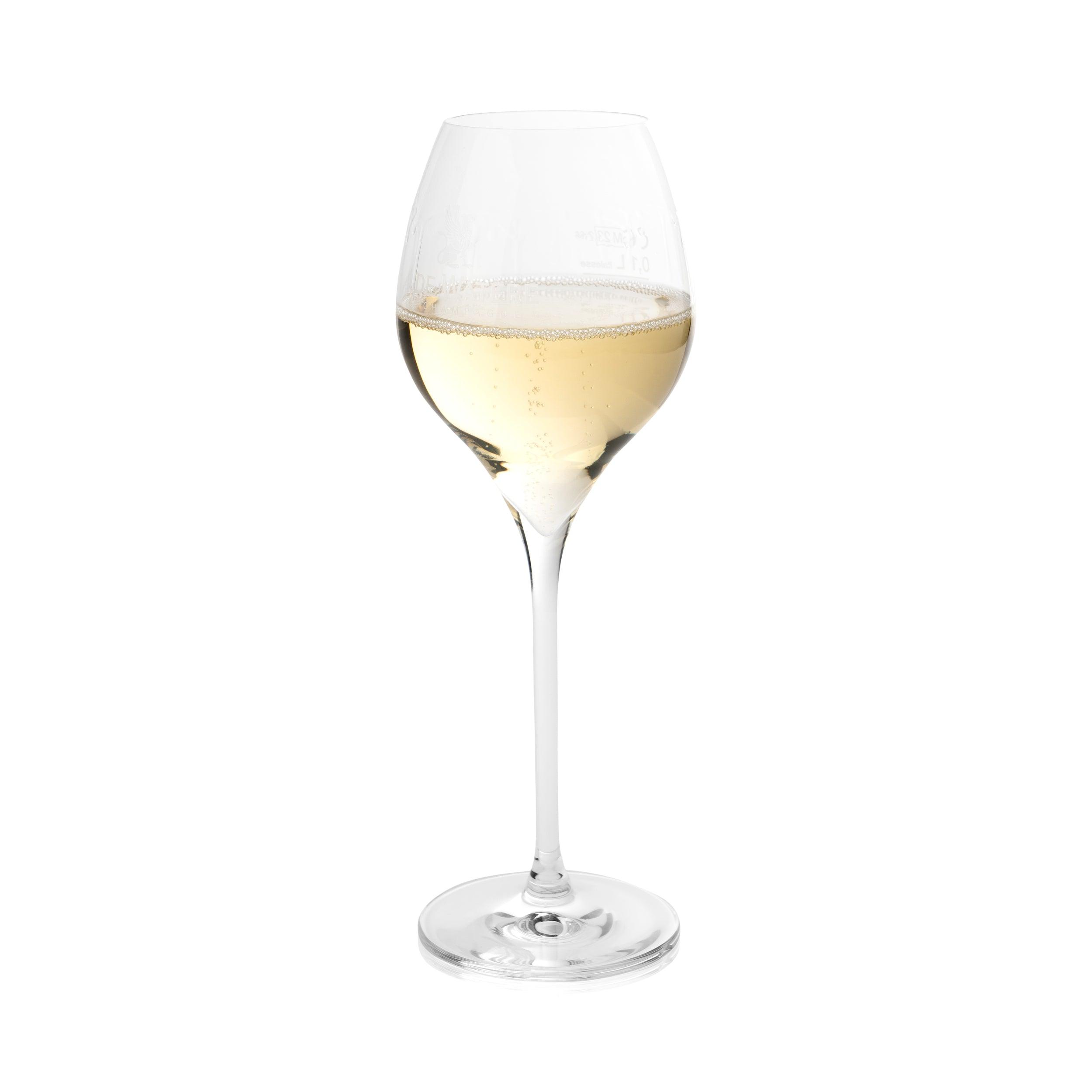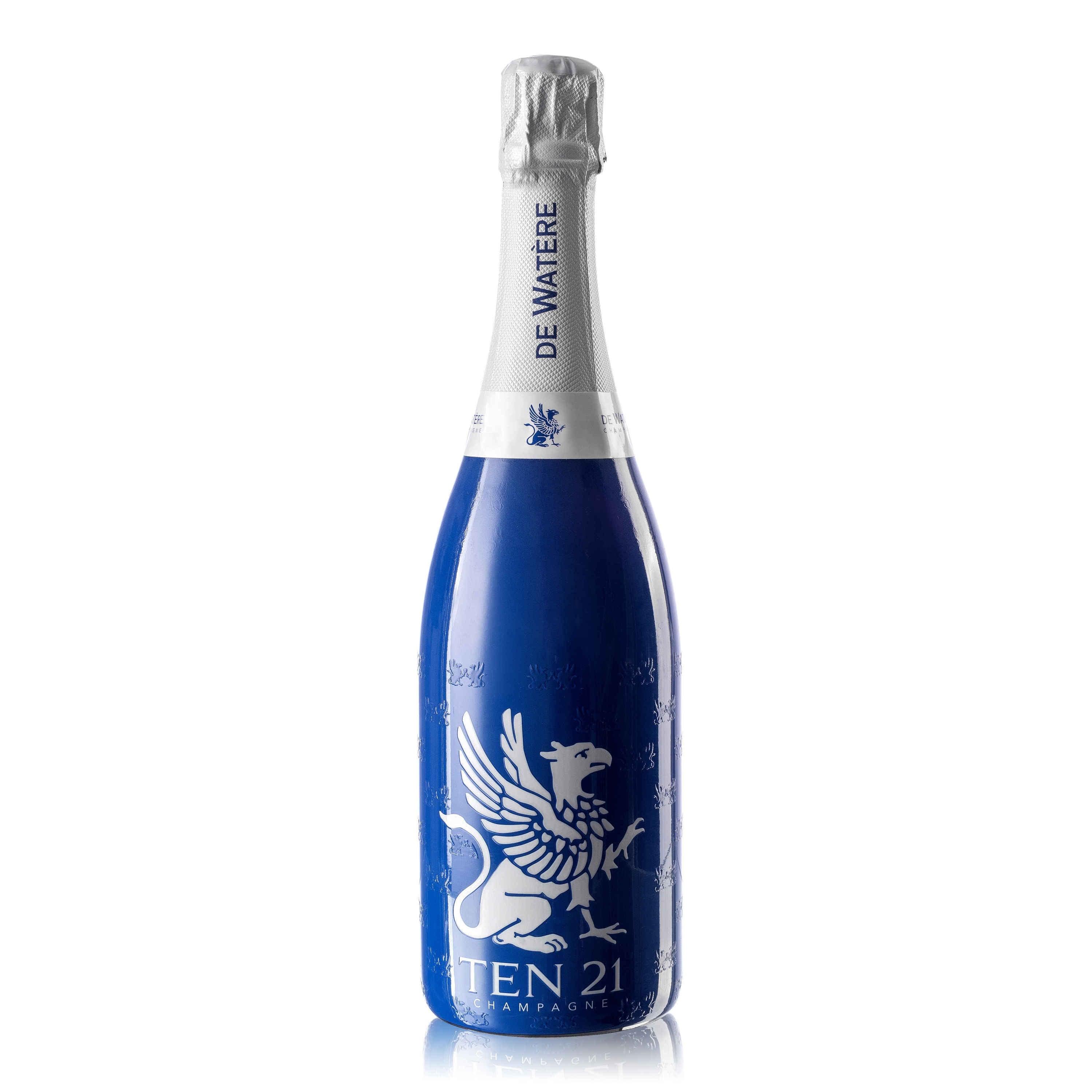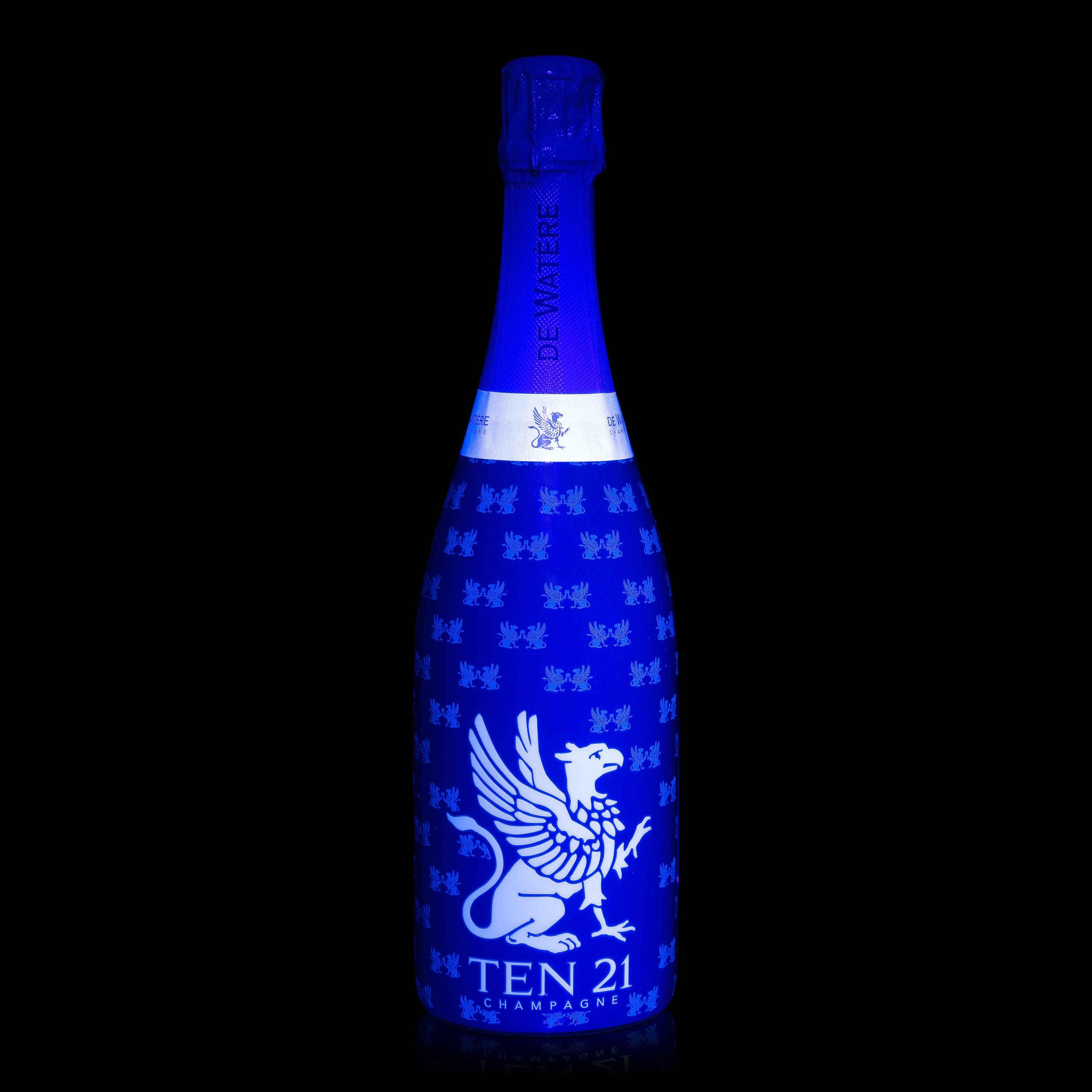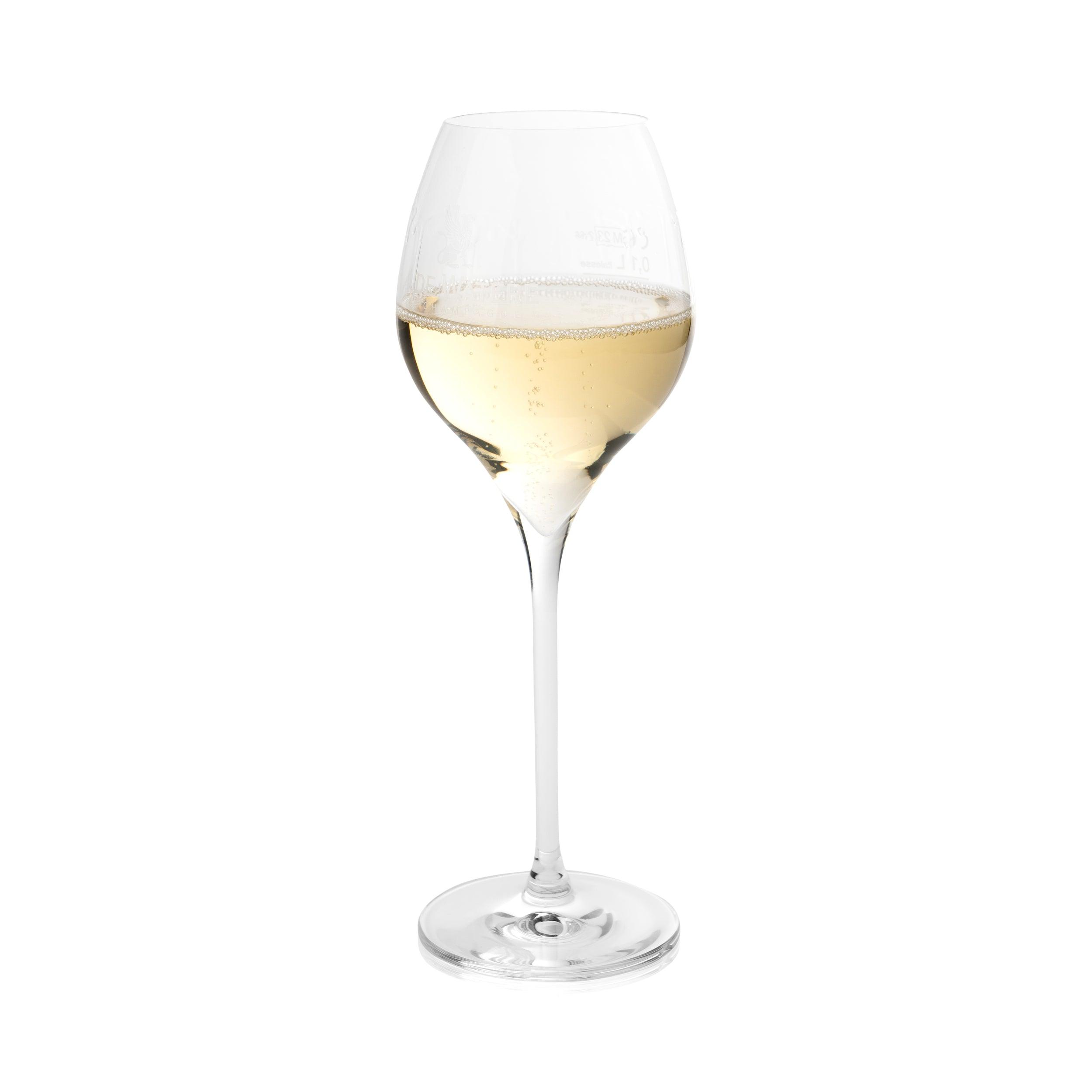 TEN21 SE
The worlds of fine wine and virtual reality collide in this extra special bottle of award-winning Premier Cru Blanc Champagne, delivering a unique and effervescent Champagne of sparkling gold. 
Conjure up images of the French Riviera, punctuated with tangy lemon and cherry trees, rounded with the sweet touch of buttery biscuit. 
Lively yet graceful, this fine-bubbled Champagne is perfect for those who value maturity, freshness, and first-class finesse. 
To honour 10 years of De Watère in 2021 (expressed in the name "TEN" and "21"), we've wrapped this special edition bottle in a black-light activated sleeve. Place under UV light and watch as the entire bottle lights up with a hidden design to celebrate our anniversary.
As a final surprise, we've also made this the world's first Augmented Reality-enabled Champagne bottle. Simply scan the front of the bottle using our free app and say hello (or congratulations!) to Theodore the Gryphon, our beloved brand emblem. Download "ARGO Play" App from the Apple AppStore or Google PlayStore.
TEN21 is produced exclusively from the Cuvée of equal parts Chardonnay and Pinot Noir and receives a low Dosage of just under 8 grams, acting to help the aromas combine and shine at their highest. Comparable to a chef adding just the slightest pinch of salt.
Usually, this blend consists of equal parts of two consecutive years to capture the house style while allowing for individual years to shine through.
The wine is cleared by using gravity: we simply wait for all the suspended particles to float to the bottom of the enamelled steel tanks before transferring the wine into the bottles. Malolactic fermentation is allowed as it is a natural process to smooth out the expressive aromas.
TEN21 usually matures 2 to 3 years in chalk caves under the hills of Champagne. They are released not based on time but on taste. We taste frequently and when they are just perfect, we release the Cuvée TEN21 to market.
Every bottle is rattled by hand, as is standard for De Watère.
TEN21 Special Edition is available during the summer months starting April 1.
Awards:
Asia Wine Trophy (2022) Gold
Portugal Wine Trophy (2022) Gold
Berliner Wine Trophy (2022) Gold
Catavinum World Wine & Spirits Competition (2022) Gold
Portugal Wine Trophy (2021) Gold
Berliner Wine Trophy (2021) Gold 
Brut Blanc I 50% Pinot Noir I 50% Chardonnay I 12% Alc.Vol. I Dosage < 8 Grams I Contains Sulfites I 
EU-wide shipping available
DE WATÈRE CHAMPAGNE TEN 21 SPECIAL EDITION

A very appealing and refreshing champagne with stacks of candied lemon and fresh peach aromas, plus a silky palate with a wonderful interplay of fruit and fine mousse. The long, very clean finish pulls you back for more. A cuvée of 50% pinot noir and 50% chardonnay from the Vallee de la Marne. Drink now.
Made from only the finest, hand-picked grapes, De Watère champagne is aged for a minimum of three years in steel tanks, allowing for a smooth and complex flavor profile.

De Watère's Rosé Prestige Champagne is the epitome of luxury and refinement, embodying the brand's aspiration to capture the elusive essence of champagne's mythical allure. The release of the brand's entry-level TEN21 champagne marks a celebration, not only of the company's success, but also of its unwavering commitment to its values and principles.
Prestige
Our exceptional champagne, meticulously crafted through the Hand-Rattled Gravitational Filtering method, unveils a sensory journey like no other. As you first approach the glass, the initial nose reveals a captivating maturity, with alluring aromas of dried fruits gracefully intertwining and a subtle biscuity note adding depth. With aeration, a symphony of yellow fruits takes center stage, where the succulent apricot reigns supreme. And on the finish, a delightful surprise awaits with a touch of tangy lemon candy, leaving a lingering and memorable impression.
Discover
Get Your Champagne in 3 Simple Steps
Order
Add the products to your cart and proceed to the checkout page. Fill in your shipping information, select your preferred payment method, and review your order. Once you're satisfied, click the "Place Order" button to finalize your purchase.
Shipping
After your order has been placed, our dedicated team will carefully pack your items to ensure they arrive in perfect condition. Sit back and relax while we handle the logistics. We partner with reliable shipping carriers to ensure your package is delivered securely and on time.
Enjoy
De Watère is not just any champagne brand, it is the epitome of what champagne should be. Every bottle of De Watère is crafted to excellence to ensure that every moment of enjoying champagne is perfect.